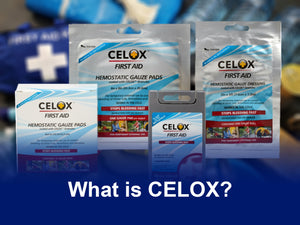 CELOX is the Stop The Bleed ® approved hemostatic we use in our Stop Bleeding Kits, as well as sell individually on our site. Originally used in the military, emergency services, and health professionals, we're able to bring CELOX to you in the FDA and Stop The Bleed® approved First-Aid line. CELOX™ can stop bleeding from minor cuts, lacerations and abrasions anywhere, whether you're at home, work, or on vacation. CELOX First Aid Hemostatics can make sure you're prepared to stop the bleed anywhere you go. CELOX products are easy to use. Got the gauze products, simply tear open the...
---
• First-Aid • How to • Tips and Tricks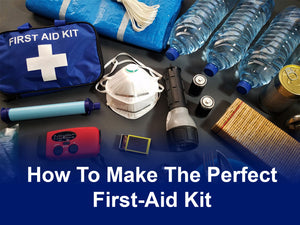 A well-stocked first-aid kid can help you effectively handle emergencies and common injuries. Having a first-aid kit is better than having none at all, this guide will give you a place to start in building the perfect first-aid kit for your home, workplace, or wherever else you might need one.